Playing an H264 video using VLC
If you're trying to play an H264 file using VLC, you may encounter an error or at least a video that won't start.
To play this type of file, you'll need to make a small adjustment to the software.
First, launch VLC if you haven't already.
Now, go to "Tools" and then "Preferences": (If you're using a Mac, it's VLC, then Preferences)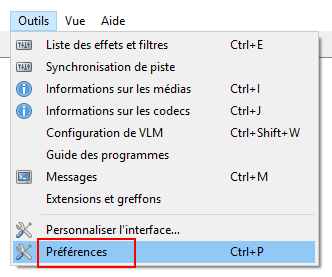 Show advanced preferences by clicking "All" in the "Show settings" menu at the bottom left of the window: (If you're using a Mac, it's "Show All" at the bottom left)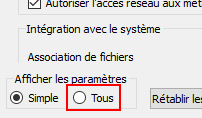 Next, in the left-hand menu, click on "Demuxers" under the "Input / Codecs" category: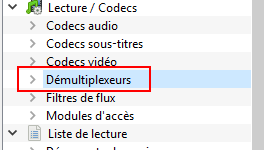 The last thing to do is select "Video demuxer H264" from the provided list: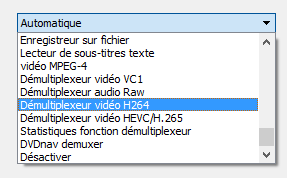 Save the changes and open your H264 file again to play it.
Please note that to play different file formats again, you'll need to revert to the original settings. This means repeating the same process and selecting "Automatic" demuxing mode from the list in the last step.
Categories : General
By Guillaume - 08/02/2016 at 11:27 pm