How to indicate exceptional closing days for your business on Google
If you've registered your business on Google My Business to appear in Google search results, set up weekly opening hours, and everything is working correctly. However, when you exceptionally close your establishment for one or more days, it still appears as open in Google search results. This can be frustrating, so to avoid dissatisfaction from customers who find your doors closed despite checking Google's opening hours before coming, here's how to indicate exceptional closure days on Google.
I assume that since you've already registered your establishment on Google My Business, you have an account.
First, log in to your Google My Business account at the following address: https://business.google.com
Click on the name of the establishment you want to manage.
Scroll down the page a bit, and you'll find an option for "Special hours." Even though it may not seem logical, this is where you can add exceptional closure days. Click on this option.
Select each of the days affected by the closure and check the "Closed" box. Click "Add a line" if there aren't enough available days: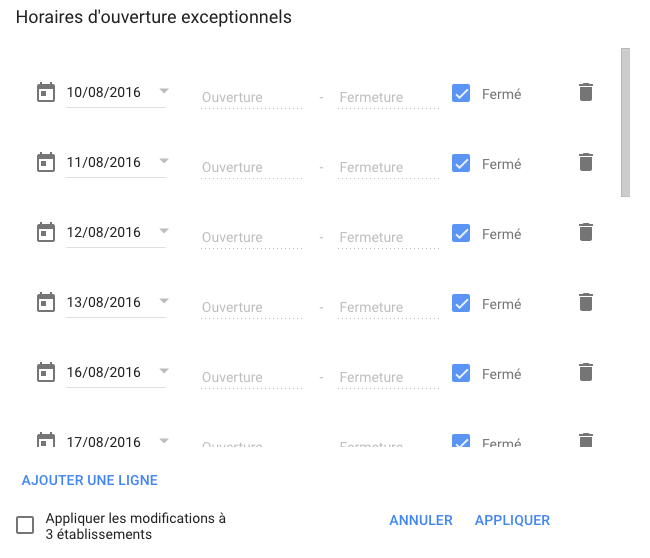 Google will now indicate the days you've configured as closed.
Categories : General
By Guillaume - 08/12/2016 at 03:08 am